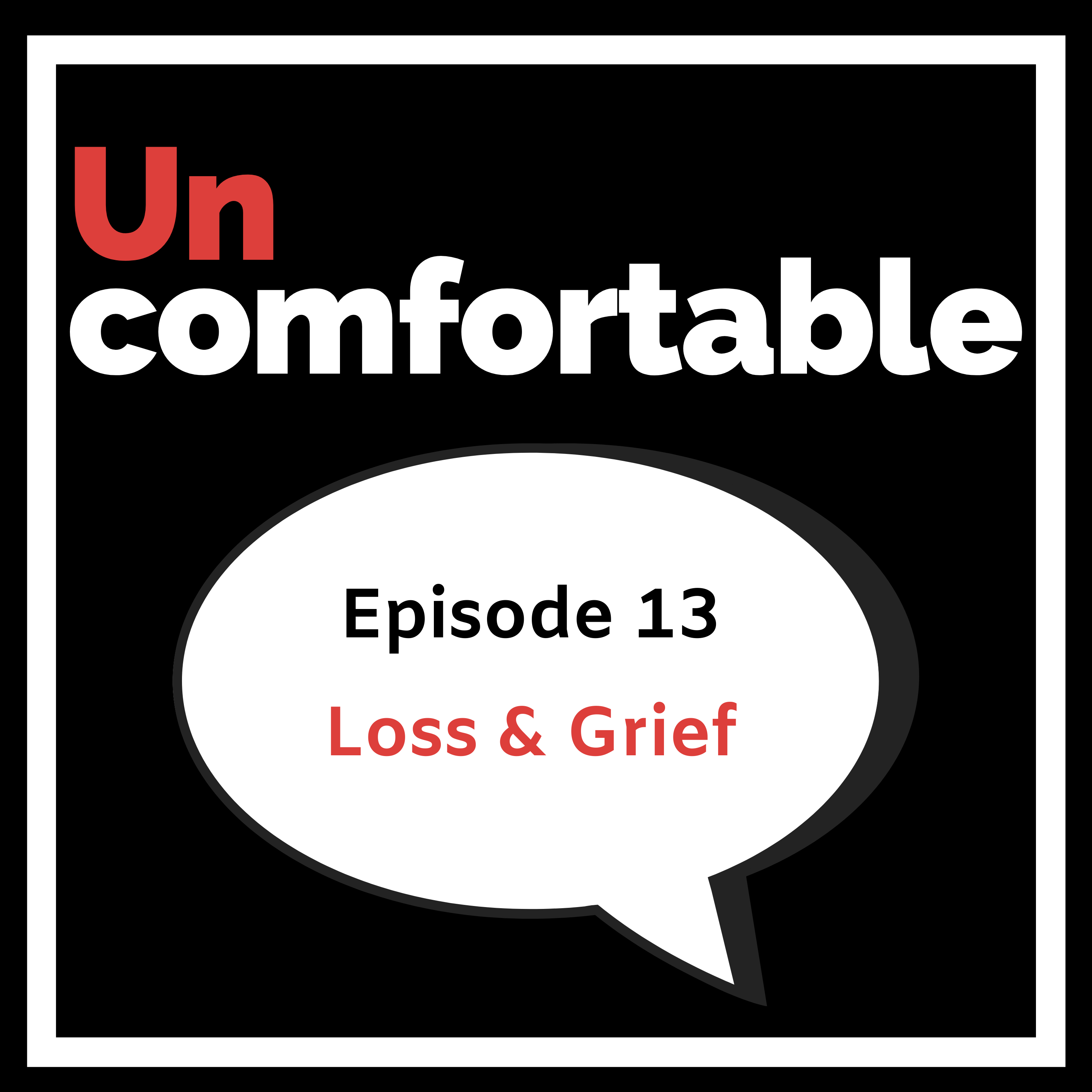 Megan is a Vancouver based graphic designer and creative. She is passionately driven and continuously inspired by the power of story-telling and ability to connect with others through shared experiences. At her final year at Emily Carr University + Design she began Of Loss and Grief, an award winning project exploring the ongoing and very personal process of life after loss. Between her personal projects and working at a local design studio, Megan is a front porch and hammock enthusiast, an avid traveler and gallery-goer. She's a daughter, older sister, friend, feminist, aspiring boss lady!
We talk pretty candidly about loss and grief. If you have lost someone recently then please do listen with care and make sure that you are kind to yourself and take care of yourself during and after the episode.
If you enjoyed our intimate conversation then feel free to leave a comment at the bottom of this page or rate us highly over on iTunes!
Resources:
Feel free to connect with Megan over on her website & social media profiles:
Website: www.megan-kwan.com
Of Loss & Grief: www.oflossandgrief.co
Instagram: @mkwan.design
References to things we made in the episode:
Books:
Smoke Gets Your Eyes: And Other Lessons from the Crematory by Caitlin Doughty
What to do when I'm gone: A mother's wisdom to her daughter by Suzy Hopkins
The Alchemist by Paulo Coelho
Tuesdays with Morrie by Mitch Albom
Got any resources on body positivity that you'd love to share? Add them to the comments or tweet them to us @uncomfy_podcast and we'll add them to this page! Thanks!