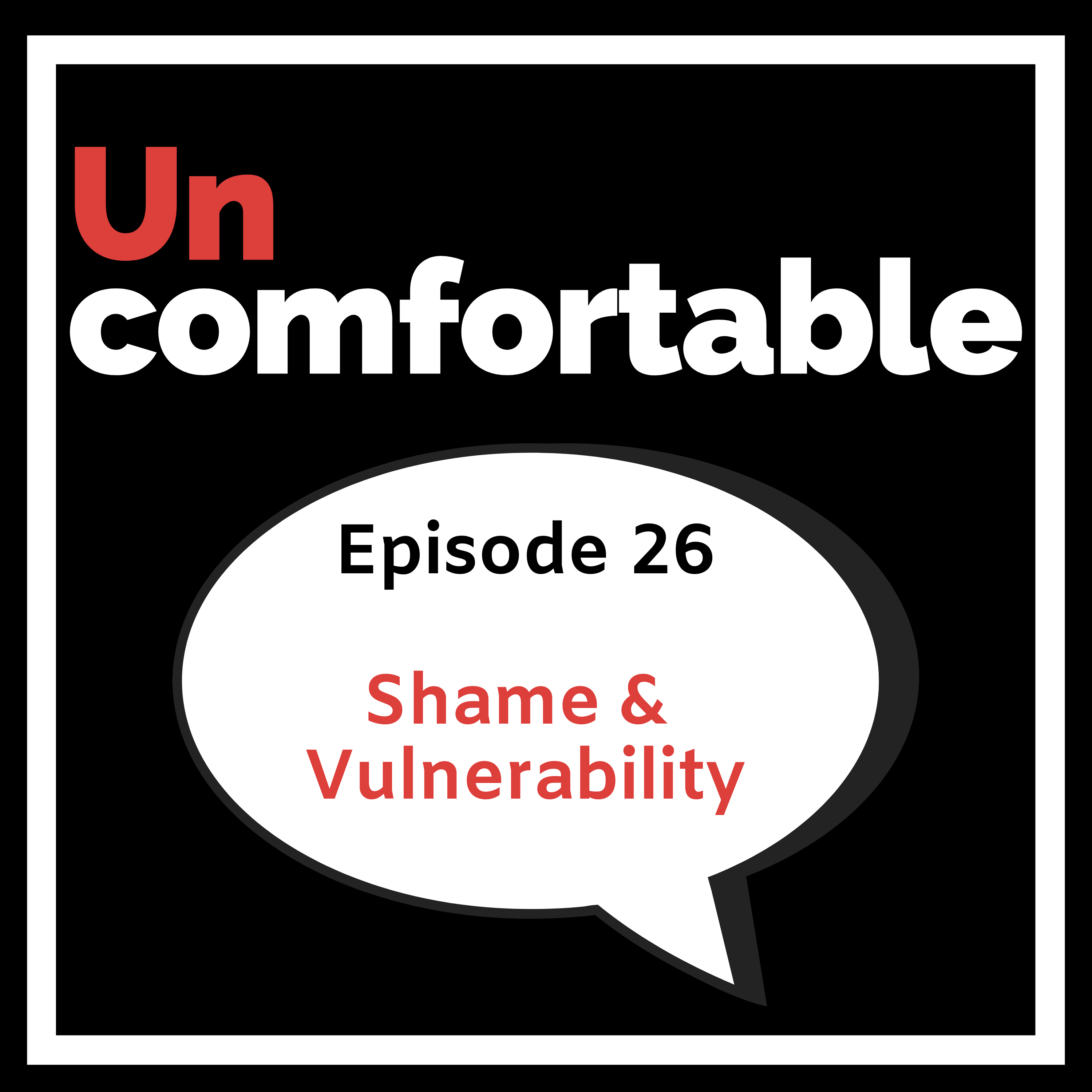 In this episode we talk to Rebecca Ching about shame & vulnerability. Rebecca is a therapist, speaker, writer, leadership consultant and workshop facilitator. We chat about how shame is ground zero to most uncomfortable topics and what we can do to move through shame.
About Rebecca:
Rebecca Ching is a therapist, speaker, writer, leadership consultant and workshop facilitator. She is the CEO and founder of Potentia Family Therapy, Inc. – which is a brick and mortar integrated mental health practice based in San Diego California. She is also starting a new venture working with business leaders where she helps them navigate the intersection of mindset and mental health in their communities via her Integrated Leadership Collective – based on systems theory, the research of Brené Brown, PhD, and Internal Family Systems. Prior to working as a therapist, she worked in Washington, DC for a United States Senator, in NYC as an advertising account executive and in Zurich, Switzerland as an Area Director for an international youth organization. All of her previous professional experience fuels her work clinical and consultation work today. She lives in San Diego, CA with her husband and their two children where they enjoy cooking, going to farmers markets, all things ocean and outdoor sports. 
I hope that you enjoy our conversation but as always there is some adult language so when listening, it's recommended that you pop your headphones on!
If you enjoyed our conversation then feel free to leave a comment at the bottom of this page or rate us highly over on iTunes!
Resources:
Find out more about Rebecca:
Websites:
www.rebeccaching.com
www.potentiatherapy.com
Social Media
Follow Rebecca on Instagram @rebeccachingmft
Follow Rebecca on Facebook @rebeccachingmft
Follow Rebecca on Twitter @rbassching
Follow Potentia Therapy on Instagram @potentiatherapy
Follow Potentia Therapy on Facebook @PotentiaTherapy
Other links:
Tim Ferris Podcast with Brené Brown 
Crisis Canada Hotline at 1.833.456.4566. They have amazing trained volunteers available 24/7. For more information visit their website www.crisisservicescanada.ca.
If you are having suicidal thoughts then please contact 1-800-SUICIDE.
The LifeLine Canada Foundation also has a list of Canadian, USA and international crisis centres.
Click here for a list for a list of Suicide Crisis Hotlines in other countries.
Got any resources on shame & vulnerability that you'd love to share? Add them to the comments or tweet them to us @uncomfy_podcast and we'll add them to this page! Thanks!