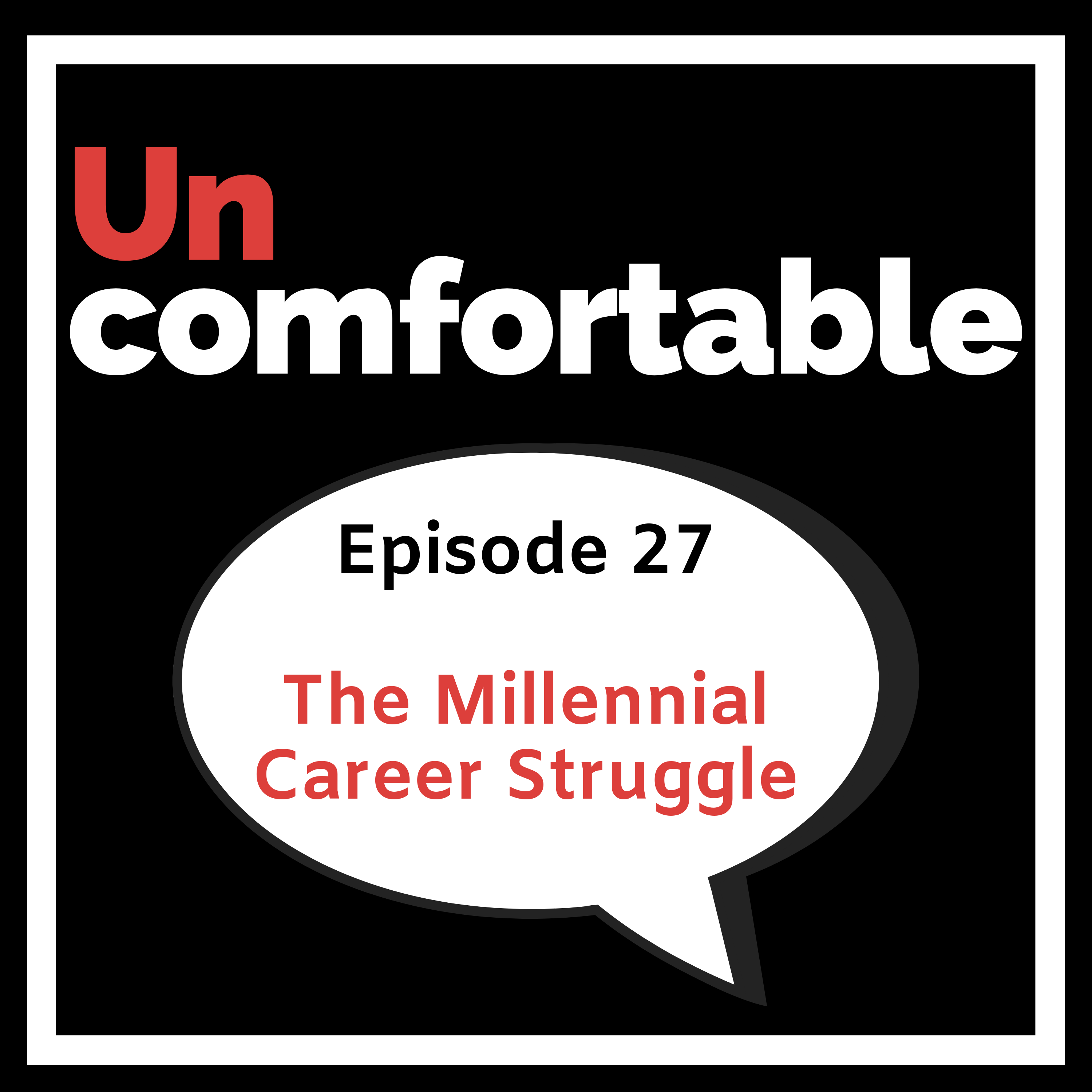 In this episode we chat to four millennials who currently struggle or who have struggled with their career. Millennials get a bad rap for not settling in one career or trying to do too many things at once. Is it a millennial thing? Are we just indecisive? Do we just have FOMO? Or do we just take on too much because have one steady job is no longer realistic?
About Our Guests:
Jessica Roberts-Farina
Jessica Roberts-Farina is a communications and marketing professional born and raised in Vancouver. Her journey into tracking her cervical fluid began in May after experiencing a complete breakdown of her health and a decision to take control of her health and wellbeing. When not tracking her menstrual cycles, Jess spends her time dancing, birding, and trying to be best friends with all the dogs in her neighbourhood.
Sabrina Miso
Born and raised in Rome, Sabrina moved from Italy to Vancouver with a one-way ticket in 2013. A lifelong learner and a multi-potentialite, she loves telling stories with words and images and connecting people around what matters. 

She is a freelance content strategist, a community builder, and a self-taught photographer with a passion for society&culture, urban planning, social innovation, and sustainability.
As a freelance consultant, she is committed to working with mission-driven organizations and local businesses that align with her values for making the world a better place and for building inspired communities. 
With her work as a photographer, she wants to celebrate creativity and humanity, support local businesses that do good for the planet and for the community, and capture the beauty that is all around us.
Her website: sabrinamiso.com
Philip Volna
Philip is a Ukrainian digital content strategist, self-help consultant, and entrepreneur. He is also the author and founder of the website lifetomake.com.
From a very young age Philip felt very lost and suffered from depression. At around the age of 14 he felt pressure to figure out what career path to take but didn't know what he really wanted to do. At such a young age he noticed his family and other families struggling from paycheque to paycheque and he knew that he didn't want the same.
Torry
Torry is a young professional working in Victoria, BC. She hosts a podcast called Ready to be Petty, which discusses reality tv, celebrity gossip, pop culture, and stories that have happened in her life (all things petty, after all). In a world that often deems women's interests as superficial and fangirl culture as unintelligent, Torry is attempting to be real and honest about her passions and interests, in hopes that you will join her. She is ready to make your morning commute a lot more fun. You can listen on your favourite podcast app and follow her podcasting journey via social media here: https://linktr.ee/rtbppodcast.
Resources
Feel free to connect with our guests over on their websites & social media profiles:
Jessica Roberts-Farina
Connect with Jess over on her Linkedin
Sabrina Miso
Website: www.sabrinamiso.com
Follow Sabrina on Twitter @SabrinaMiso
Follow Sabrina on Instagram @SabrinaMiso
Philip Volna
Website: www.lifetomake.com
Follow Philip on Twitter @PhilipVolna
Follow Philip on Facebook @Philip.Volna
Torry
Podcast: Ready to be Petty on Apple Podcasts
Follow Ready to be Petty on Facebook @rtbppodcast
Follow Ready to be Petty on Twitter @rtbppodcast