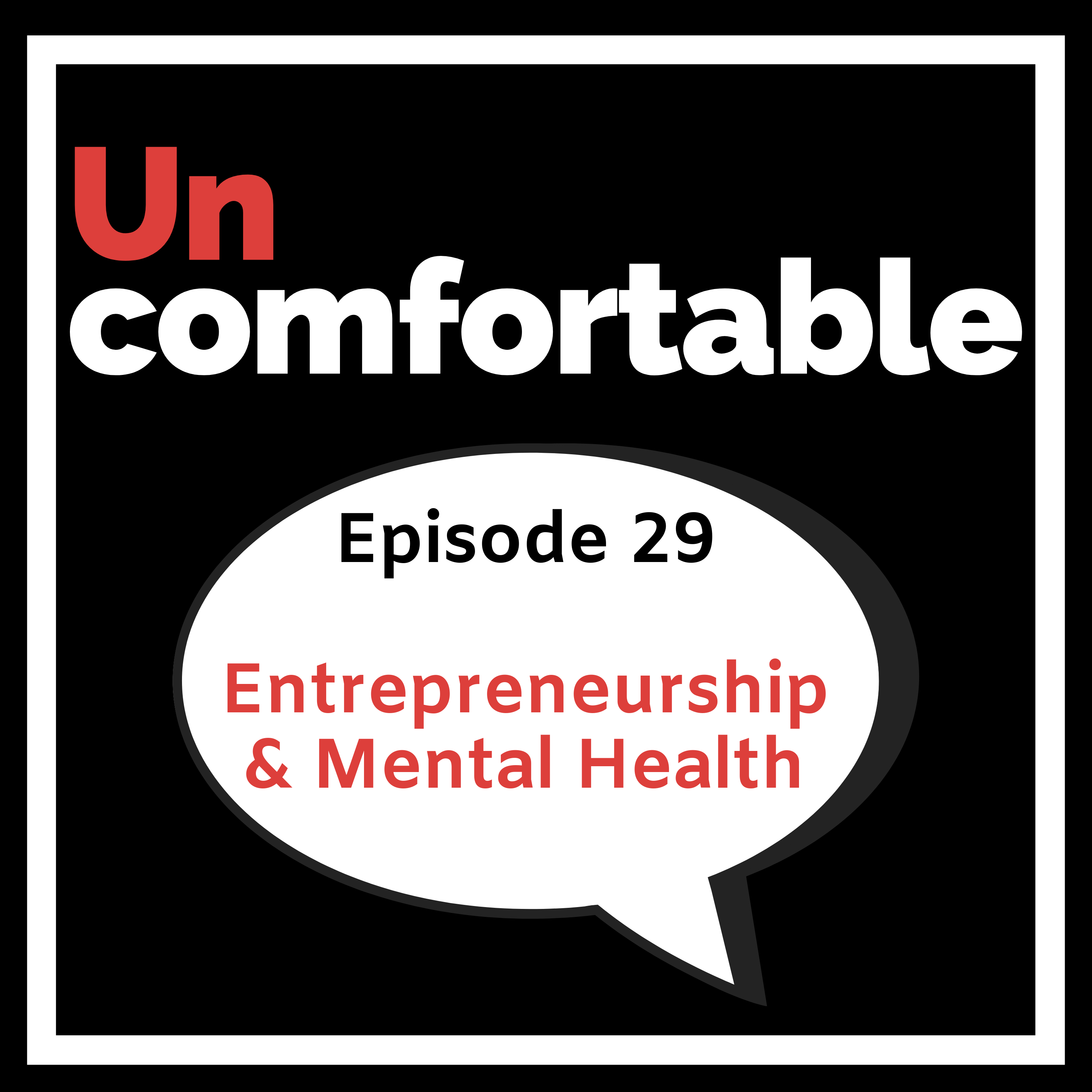 In this episode we talk to Jason Van Orden. Jason is a successful entrepreneur who openly talks about his struggles with ADHD & anxiety. Jason speaks to how these mental health disorders affect his business and the tools that he uses to cope. 
About Our Guest:
Jason helps thought leaders to reach a larger audience with their ideas, create new income streams from their expertise, and build business models that align with their values and goals. As a consultant, trainer, and strategist, he draws from more than fourteen years of researching top Internet influencers and experimenting with his own personal experience. His experience includes creating multiple successful brands, launching over 60 online courses, teaching more than 10,000 entrepreneurs, generating 6 million dollars in online course sales, and 8 million downloads of his podcast. His mission is to help visionaries with impactful ideas to connect with the people they serve best and the problems they can most uniquely solve.
In this episode, Jason shares his struggles with anxiety and ADHD. He talks about how they affect his work as an entrepreneur and what tools he uses to help cope.  I hope that you enjoy our conversation but as always there is some adult language so when listening, it's recommended that you pop your headphones on!
If you enjoyed our intimate conversation then feel free to leave a comment at the bottom of this page or rate us highly over on iTunes!
Resources
Feel free to connect with Jason over on his website:
And social media channels:
Facebook @jasonwvanorden
Instagram @jasonvo
Twitter @jasonvo
Resources we mentioned in the episode:
ADHD Rewired Podcast
The Anxiety Coaches Podcast
Self Compassion by Kristin Neff Ph.D.