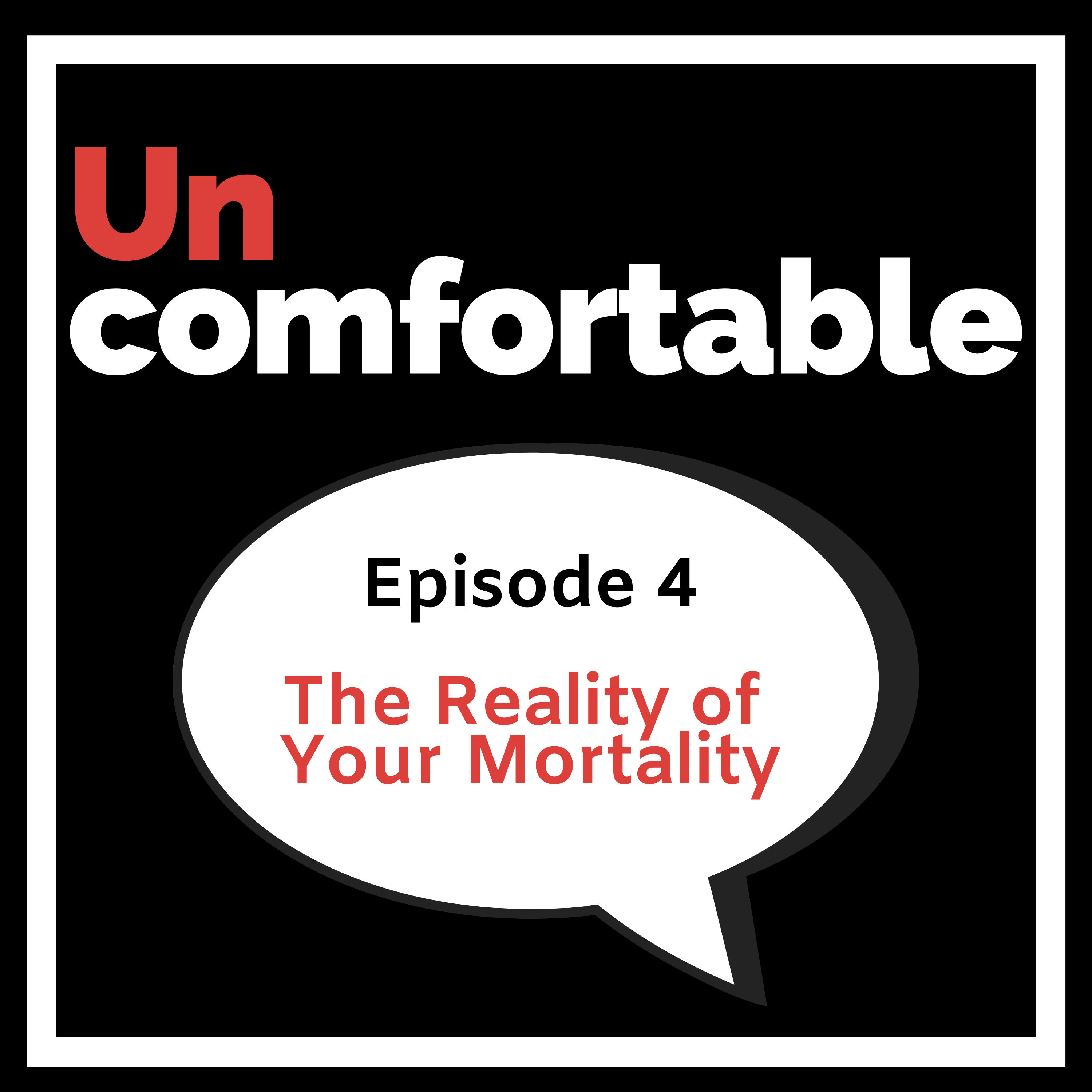 The Reality of Your Mortality
Why are we so scared to talk about death? This is one of the questions I asked my guests Michelle Pante and Reena Lazar. Michelle and Reena co-founded WillowEoL about 1.5 years ago and are changing the conversation around death. Michelle as a licensed funeral director and hospice volunteer and Reena in all aspects of community and family-led deathcare - they share a passion for using the conversation around death as a pathway to growth and healing.
In this episode, we explore death and dying and in particular advanced planning. We talk about 'the reality of your mortality' - and how thinking and talking about your death can help you lead a more inspired life.  Reena and Michelle also share a heartfelt story of their friend Don Grayston who recently passed away.
A very special thanks to Myles Ogilvie of MO Audio & Production for doing an amazing job fixing the sound and making the podcast sound so professional! If you enjoyed our intimate conversation then feel free to leave a comment at the bottom of this page or rate us highly over on iTunes!
Episode 4 - Show Notes:
Resources:
Willow's website: www.willowEoL.com
You can find out about Willow's events here: www.willoweol.com/events/
Willow's Blog Post about Donald Grayston:
In the End It's All About Relationships
To Serve or be Served
Oh, How I Love a Good Funeral
Don's Obituary: www.korucremation.com/obituaries/donald-edward-grayston/
Green Burial: www.korucremation.com
Got any resources on death and end of life planning that you'd love to share? Add them to the comments or tweet them to us @uncomfy_podcast and we'll add them to this page! Thanks!