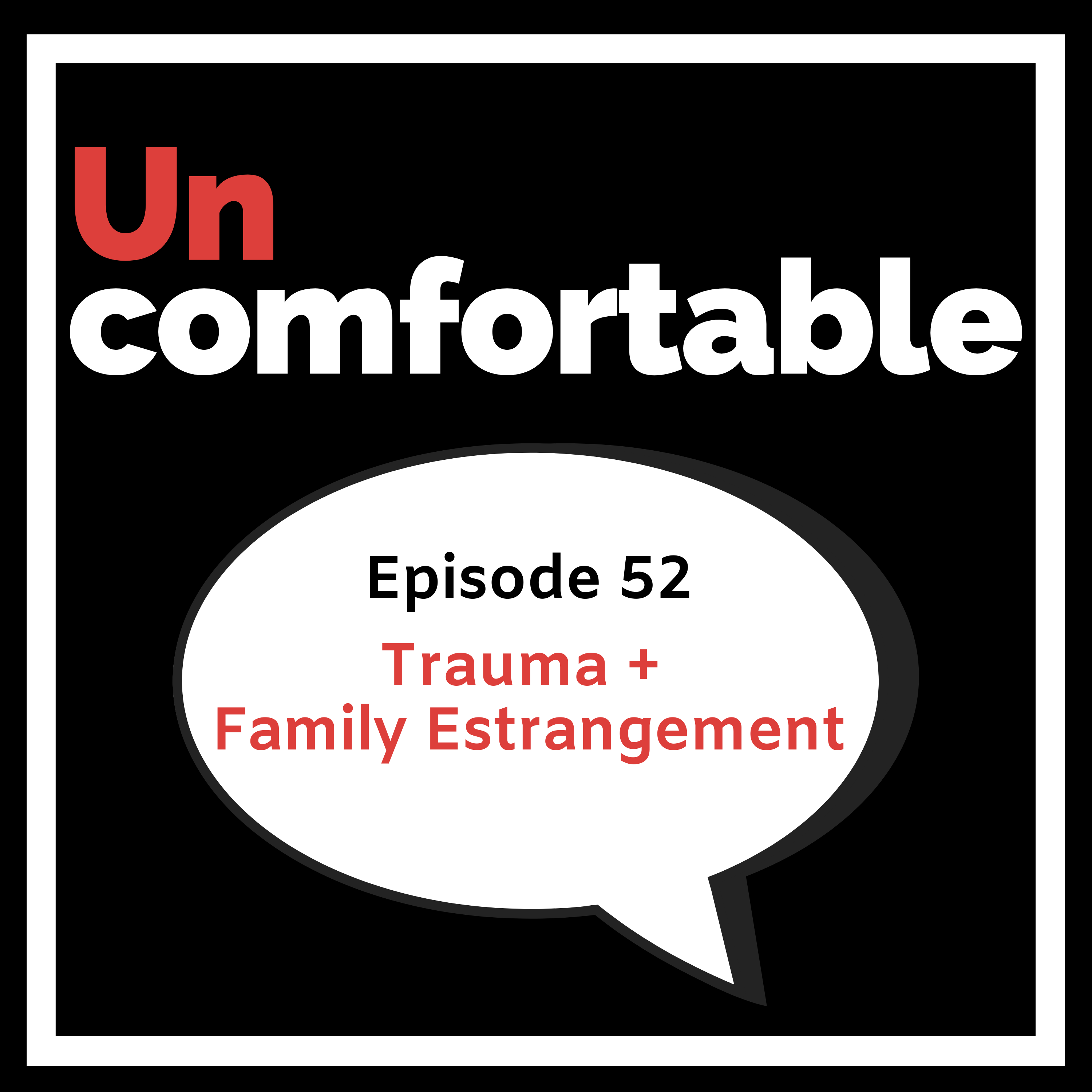 What is trauma exactly? And how do we cope with it?
In this episode of Uncomfortable, I chat with Joyous D. Williams, a mental health professional, art therapist, and coach. We discuss trauma, the different ways to cope, and dealing with family estrangement. 
About Joyous
Joyous D. Williams is a Mental Health Professional serving the greater Cleveland, Ohio area. She is a nationally board-certified Art Therapist, specializing in brain-based, trauma-informed care. She's also a coach studied in "Transformative Presence" and has lived experience changing the very fabric of her own life. Personally, Joy is also a Growth-Oriented Mama of 1, a Life Partner, a Dog Mom to 3 unruly beasts and a voracious reader.
Please note that there is some adult language in this episode so pop on those headphones!
If you enjoyed our conversation then feel free to leave a comment at the bottom of this page or rate us highly over on iTunes!
Resources
You can follow Joyous over on her website + social media:
Joy's mailing list/Free Coaching Download: coach.everywomxn.com 
Instagram: @recreatingdawn and @traumaclearingbadass.
Other Resources: