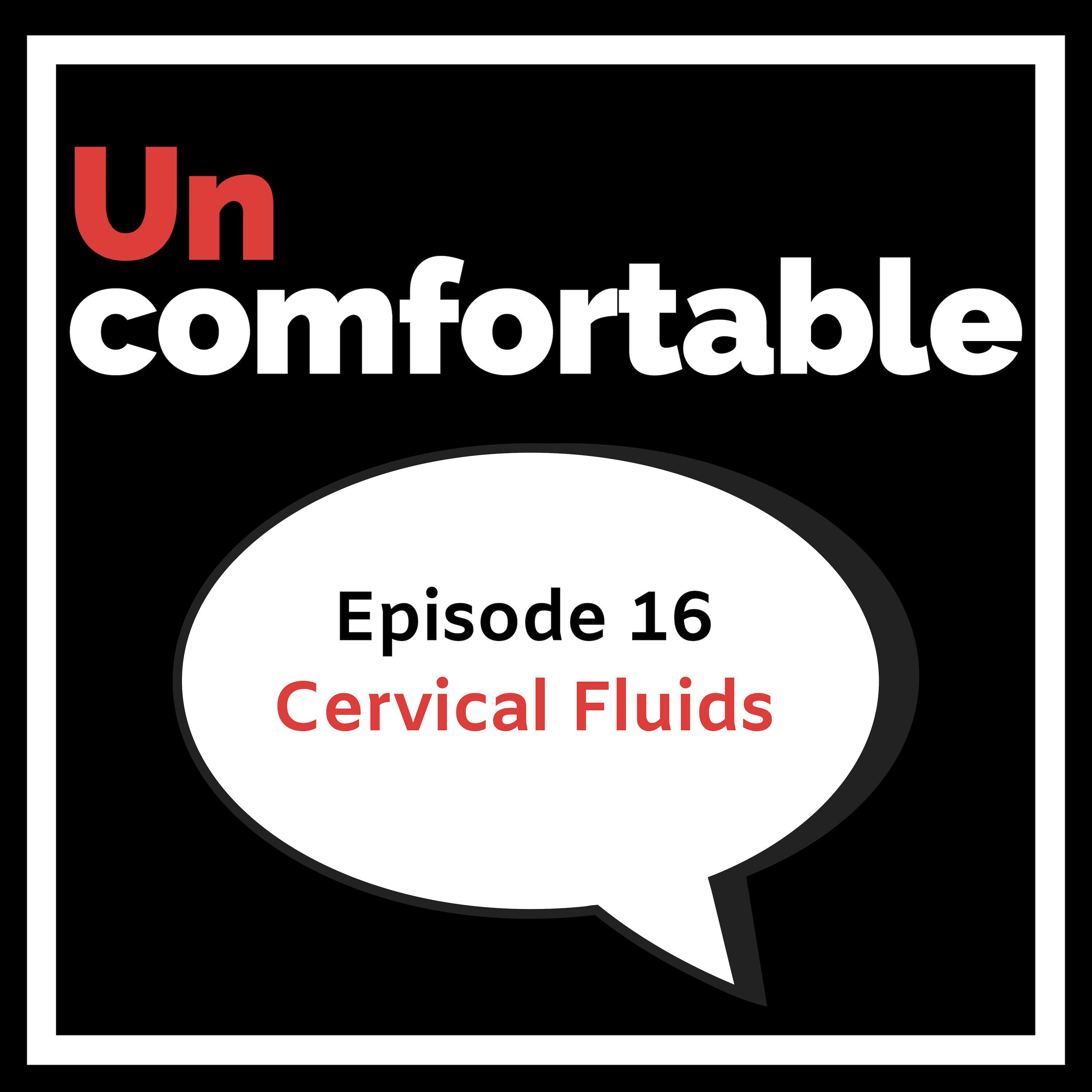 In this episode we explore Cervical Fluids. I love this topic and am so happy that I found Jessica Roberts-Farina who is an avid fan of tracking her cervical fluids! We chat about the stigma around this topic and go into detail on the types of fluids and what they can mean.
Jessica Roberts-Farina is a communications and marketing professional born and raised in Vancouver. Her journey into tracking her cervical fluid began in May after experiencing a complete breakdown of her health and a decision to take control of her health and wellbeing. When not tracking her menstrual cycles, Jess spends her time dancing, birding, and trying to be best friends with all the dogs in her neighbourhood.
In this episode, Jessica and I get into detail about cervical fluids. Please note that neither Jessica or I are medical professionals. We are speaking solely from our own research and experience. If you do feel that there is something abnormal about your cervical fluid, then please consult a medical professional.
We do get into some graphic details in this episode, and as always there is some adult language so make sure to pop your headphones on! Enjoy!
If you enjoyed our intimate conversation then feel free to leave a comment at the bottom of this page or rate us highly over on iTunes!
Resources
Feel free to connect with Jessica over on her LinkedIn account. 
We highly recommend the following apps for tracking your period and cervical fluids (again, we are not being paid by either of these companies):
Clue:
www.helloclue.com
Get the app over on the App Store
Flo: 
www.flo.health.com
Get the app over on the App Store
Got any resources on cervical fluids that you'd love to share? Add them to the comments or tweet them to us @uncomfy_podcast and we'll add them to this page!