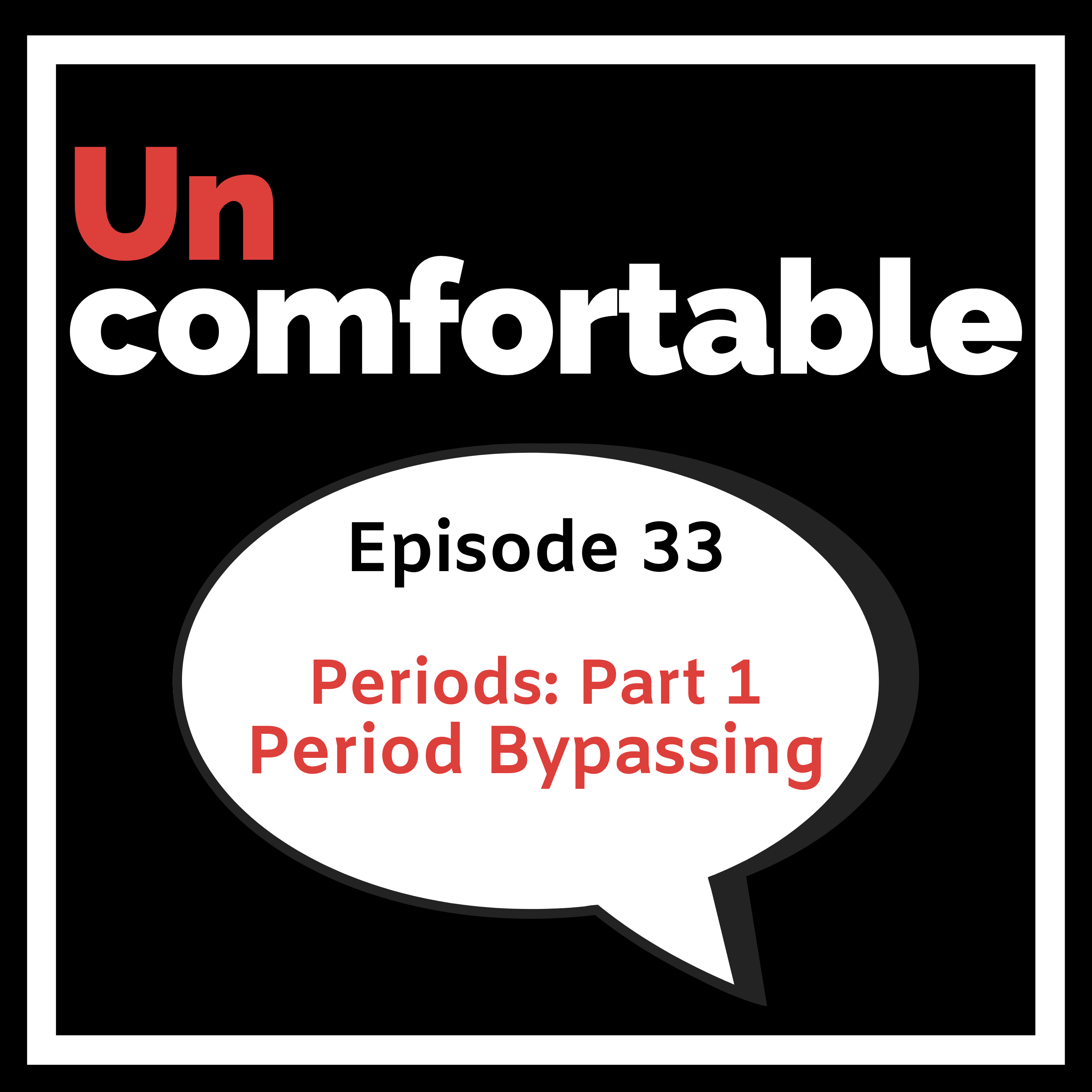 In this episode of Uncomfortable, we talk to De'Nicea Hilton, a Doctor of Oriental Medicine and Holistic Period & Fertility Strategist. We chat about "Period Bypassing" a term coined by De'Nicea during her work with women around menstrual cycles. 
About De'Nicea:
Imagine a place where girls, teens and women walk around completely aware of themselves, Being Whole, and so comfortable fully expressing their Authentic Selves. They're exuding confidence and loving who they are. And to think…it all started with learning about their menstrual cycle.
 De'Nicea Hilton is the host of Period Bypassing, where the practice is to Educate, Embrace and Embody Holistic Menstrual Health.
 Through her experience as a Doctor of Oriental Medicine and Holistic Period & Fertility Strategist, De'Nicea noticed girls, teens and women were living with unpleasant menstrual cycles, confused about themselves, unaware of their bodies and living fragmented – the effects of Period Bypassing™. However, this shifted when they learned about their menstrual cycle.
 Transcending Period Bypassing™, the Flow-Asis is filled with all sorts of opportunities to learn Holistic Menstrual Health in group mentorship or be personally guided one-to-one in syncing with and harmonizing your cycle for Menstrual Cycle Conditions and Fertility Challenges. 
De'Nicea teaches a multi-faceted perspective of the menstrual cycle that shatters the belief of what's been accepted as "normal" for what is healthy.
In the Flow-Asis, De'Nicea opens their eyes to creating a life FOR her rather than accepting things being done TO her by using the Menstrual Cycle as her guide – detecting cues and listening to messages of what her Mind, Body and Spirit are saying she needs.
While women have been searching all over for the answers to her questions about her Cycle, Fertility and overall Health, De'Nicea helps her see that the answers have been within her the whole time. She just needs to know how to access and interpret it.
Resources:
Feel free to connect with De'Nicea over on her website and social media:
Instagram @deniceahilton
Twitter @DeNiceaHilton
Facebook @DeNiceaHilton
Check out the Period Bypassing Podcast: http://periodbypassing.libsyn.com/
Article: Women who stop taking the Pill can find their partners less attractive - The Telegraph.